OM Con 2020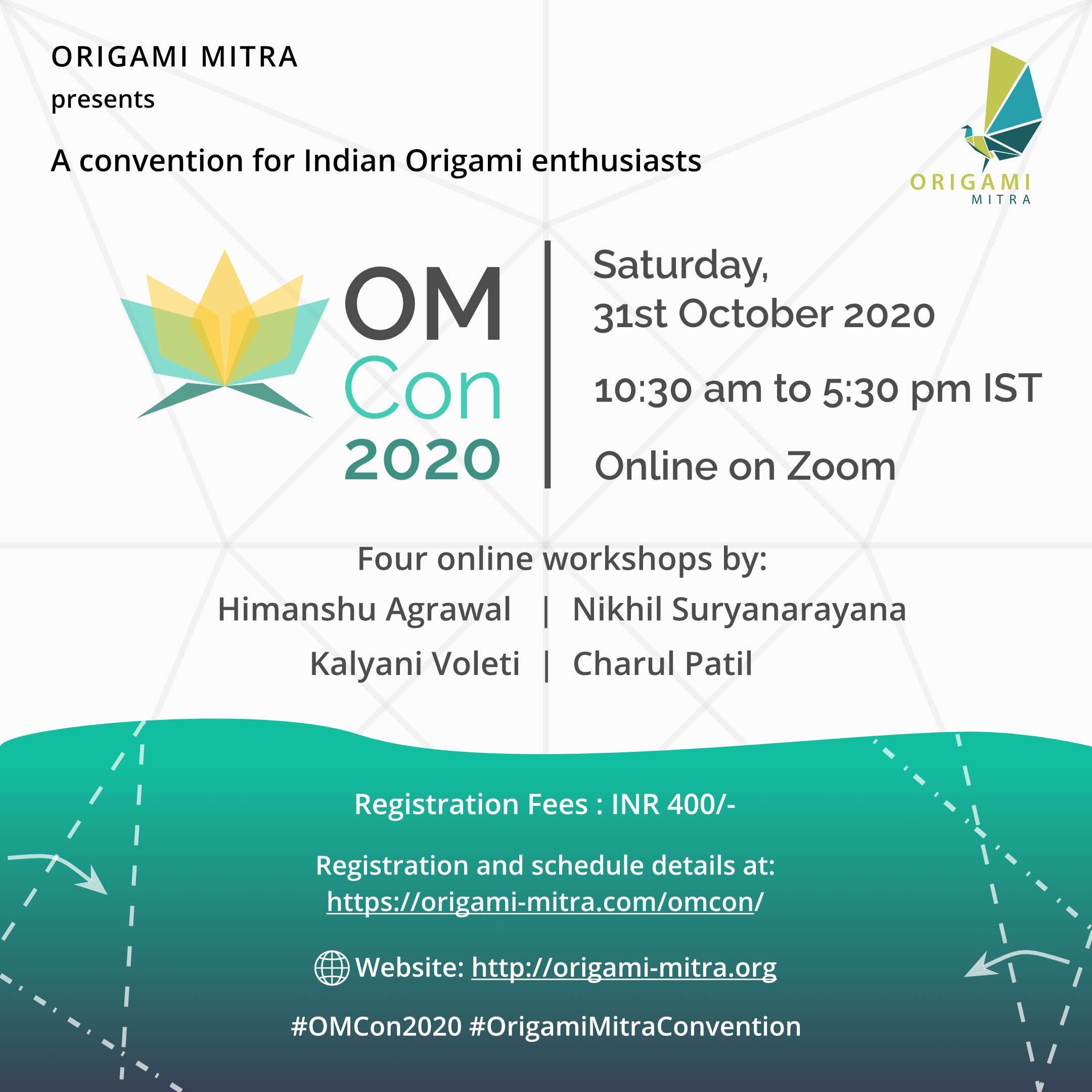 Origami Mitra presents a convention for Indian Origami Enthusiasts, OM Con 2020. (Short for Origami Mitra Convention).
The event will have 4 workshops conducted by Himanshu Agrawal, Nikhil Suryanarayana, Kalyani Voleti and Charul Patil.

When: 10:30 pm to 5:30 pm IST
Saturday, 31st October, 2020
Where: Online on Zoom
Registration fees: INR 400/-
More details here
Folding Sunday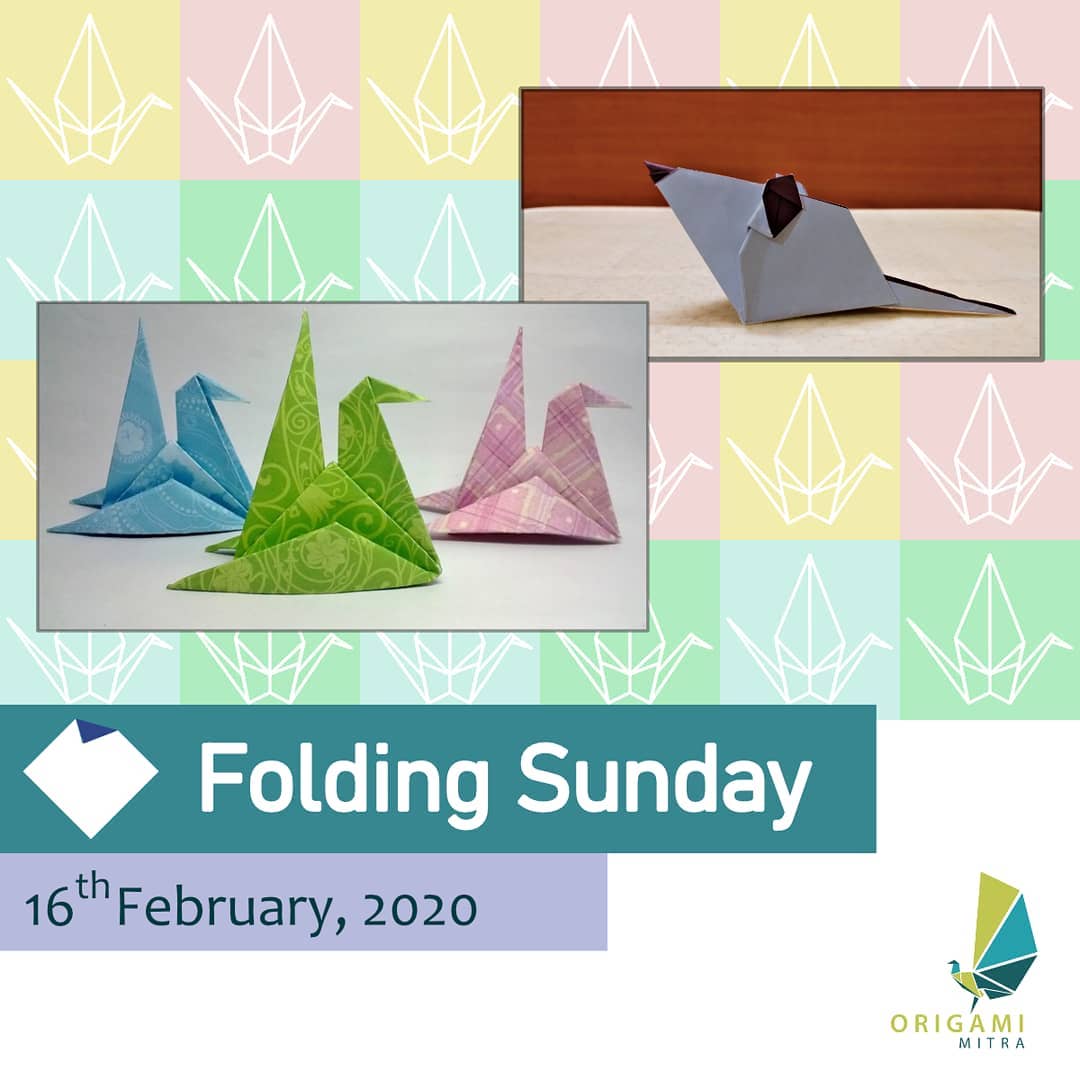 A day long origami session where members and non members will share models, teach each other, and fold collectively as a community.
When: 16th February, 2020
Where: Mumbai
Wonderfold '19
Exhibit of Origami models and special section of Ikebana
When: 26th-29th December, 2019
Where: Pune
See photos
Wonderfold '18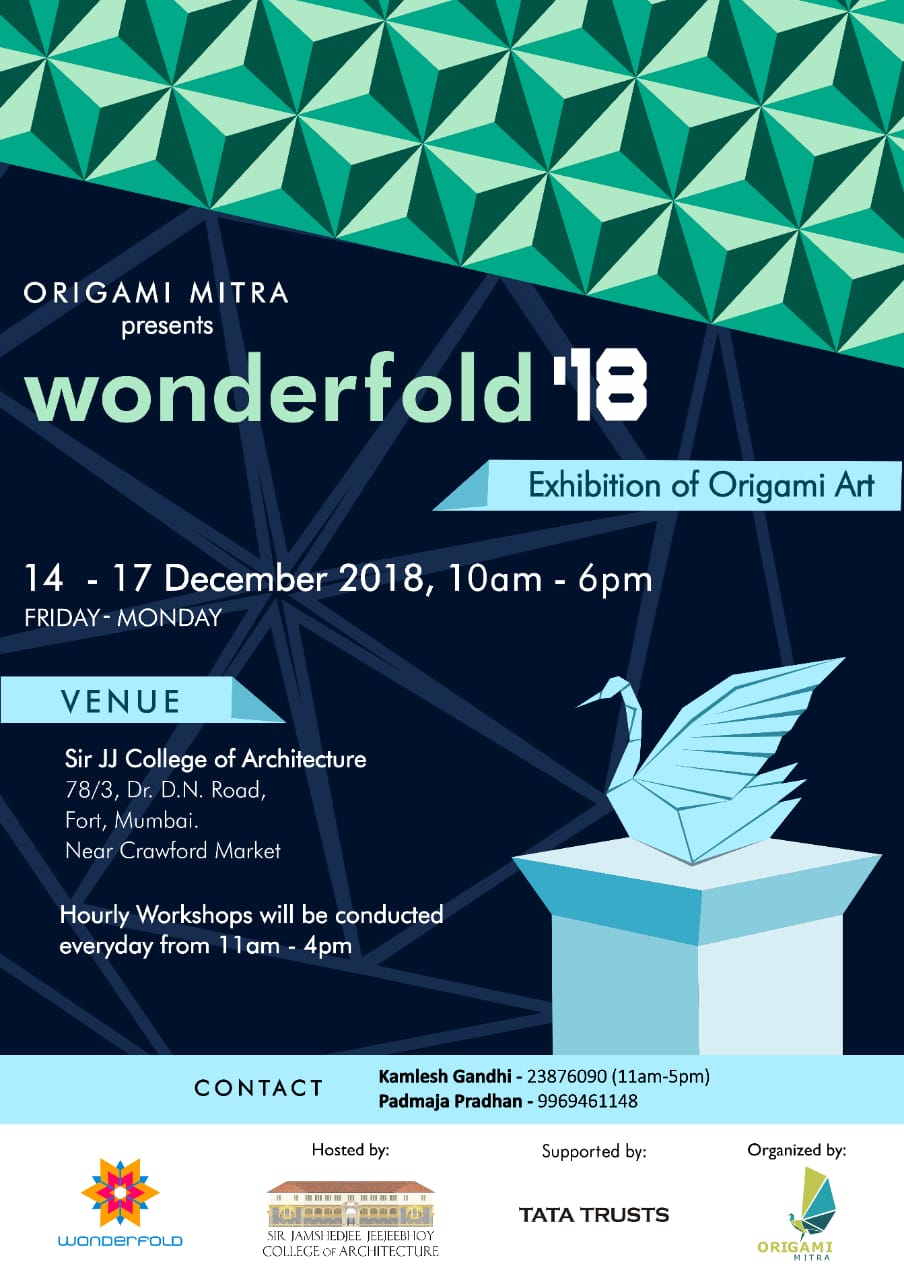 Exhibition of Origami Art.
When: 14th - 17th December, 2018
Where: Mumbai
See photos